You love your timeshare, but you probably find yourself knowing that you would love it even more if you could use it even more. As wonderful as extra trips would be, the commitments and responsibilities and the jobs tend to get in our way. Take advantage of your Bluegreen timeshare all year round by working with Resort Travel Management! We help you use your points for rental, leading to an extra source of income for you in the form of a payout.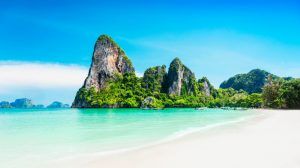 Payouts
With a Bluegreen timeshare rental, we offer payouts between $.05 and $.07 per point. The payout structure is dependent on the size of your timeshare unit, time of year, and demand. Instead of letting your points expire, one of the best things you can do is let Resort Travel Management appropriate them for rentals. With the rental potential reaching $1,250 per year, you're able to get money back instead of letting points go to waste. Not to mention, Resort Travel Management saves you from having to deposit points into an exchange company.
When it comes to timeshares for sale or for rent, Resort Travel Management has your best interests not only in mind, but as a priority. By reusing your timeshare points with us, you're maximizing your Bluegreen membership both on the beach and off. Get in touch with us today!